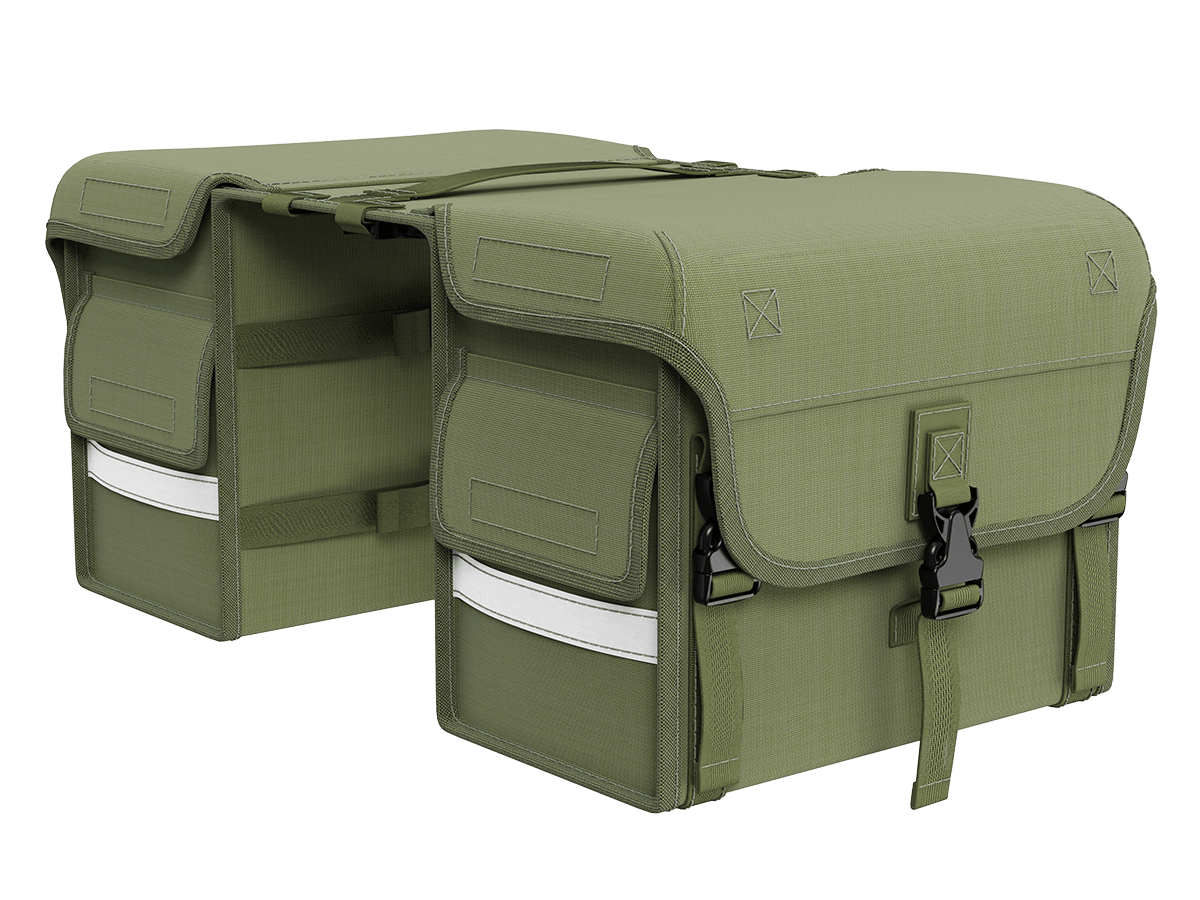 Jasion®Bike Rack Pannier Bag
Contact Email:support@jasionbike.com
Contact Phone Number:(+1) 888-825-6366
Trusted Delivery

Pay With Ease

Shipment Update: Black Pannier Bag will ship in 2-3 weeks, while green one is in stock.
The bike rack pannier bag comes with 2 large side pockets. Each side has 15L storage. 30L capacity in total is enough for your daily commute or shopping loads.
Compatibility
Compatible with all models with rear racks.